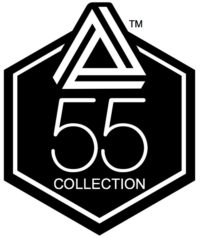 55 COLLECTION is a project arising from you. We are experts in the manufacture of leather jackets and we have chosen a road we can only ride next to you.
After several years of experience designing the most exclusive collections, we have made up a highly qualified, multidisciplinary work team able to produce your dream garment – perfectly fitted to your body and to your life.
Our design team spends hours in our factory, doing research into a thorough manufacturing process which takes care of even the smallest detail. It smells like leather and it sounds like stitches. In our weaving workshop we keep just your wishes, getting rid of everything else to design together the jacket you will want to wear throughout the journey of life – a one-of-kind jacket with its own personality.
Take a look at our current collections and start imagining your ideal leather jacket, a custom-made genuine 55 COLLECTION with serial number and certificate of authenticity.